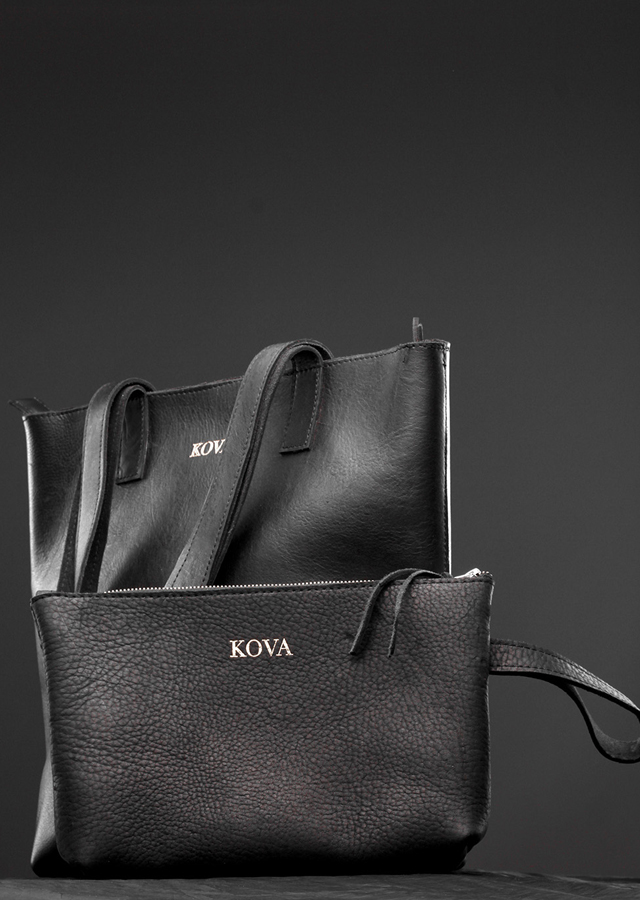 KOVA is derived from the Oshiwambo word 'onkova' meaning leather. Kova was finally birthed in 2017 by Petrina Auino-Mwandingi, although the idea came about several years before that (thank you procrastination!).

Kova designs and bags were inspired by our love for the simple things in life. We love a mix of minimalistic and clean, quality and accessibility and most of all we love the organic and unique nature of leather!

Our comprehensive experience is the key to give our Clients best services.
Leather has the ability to withstand wear throughout the years and becomes even more charming with age. The combination of simplistic design and quality leather is key to what makes our pieces classics. We are also passionate about producing local products and creating a brand that is proudly Namibian.
Kindly note that some of the items may be made to order. Please expect 1-2 weeks before shipping and delivery. We are a small team so please be gracious in correspondence time and patient with us as we are working hard to meet all of our individual customer needs while handcrafting every order.